RAQBALL IS A NEW COLLECTIVE RACKET SPORT
A sport breaking new ground, RAQBALL combines the values of team spirit and competitiveness. Comprehensive, new, and fun, RAQBALL makes use of a range of motor skills.
Like in other team sports played with a ball, players have each a racket in their hand to dribble, pass, cooperate and shoot at the target. The aim is to win the match. A team achieves victory by scoring the highest number of points from shots on target.
A sport requiring not only dexterity, strategy, and precision, but also intensity, it suits both families and committed competitors.
RAQBALL, A SPORT TO BE DISCOVERED
RAQBALL, A SPORT TO BE DISCOVERED
RAQBALL, A PORTABLE SPORT​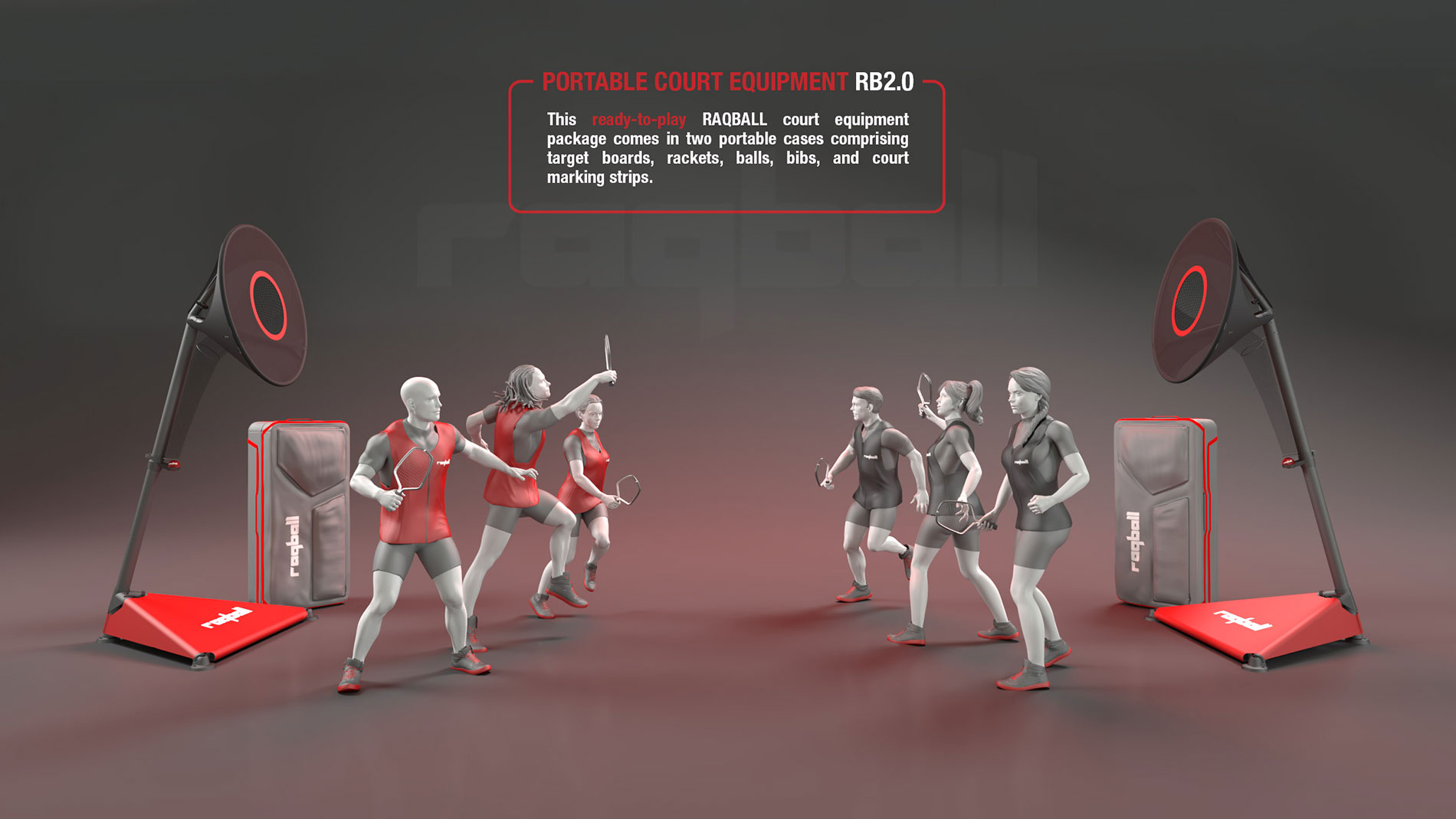 The RAQBALL portable court equipment offers the following benefits:
Significantly lower cost compared with a fixed installation;
No need to dedicate an area permanently to this game;
Can be located either indoors or outdoors, and on any type of surface;
With a surface area requirement of 20 m by 10 m, it can share space dedicated to other purposes;
Easy to transport and install;
Full equipment for two teams and ready to play after installation.
The equipment required to play RAQBALL has been developed by the start-up RZBALL COMPANY and has been approved by the INTERNATIONAL RAQBALL FEDERATION (I.R.B.F.) for competitions, as well as for other formal or informal settings.