Raqball Portable Court Equipment
Raqball Portable Court Equipment
Description of the Raqball portable court equipment
RB2.0 – HIGH-PERFORMANCE SPORTS EQUIPMENT OF HIGH TECHNOLOGICAL QUALITY
2 storage cases with wheels
2 board support modules (anodised aluminium with glass fibre-reinforced polyamide joint pieces)
2 target boards with netting and ball catcher
(polyester, polyurethane-treated Cordura and nylon)
2 exterior protective covers
12 rackets (all carbon composite with nylon strings)
12 balls (high quality matt rubber compound)
12 one-size bibs (elastane and polyester)
8 court marking corners (flexible PVC)
2 plastic sheets displaying the rules of the game (3m x 1m)
2 bags including each:

– 1 presentation brochure

– 1 assembly manual with safety information and precautions of use

– 1 leaflet of technical sheets

– 1 leaflet containing the rules of the game and glossary
Duration of assembly and disassembly: 6 minutes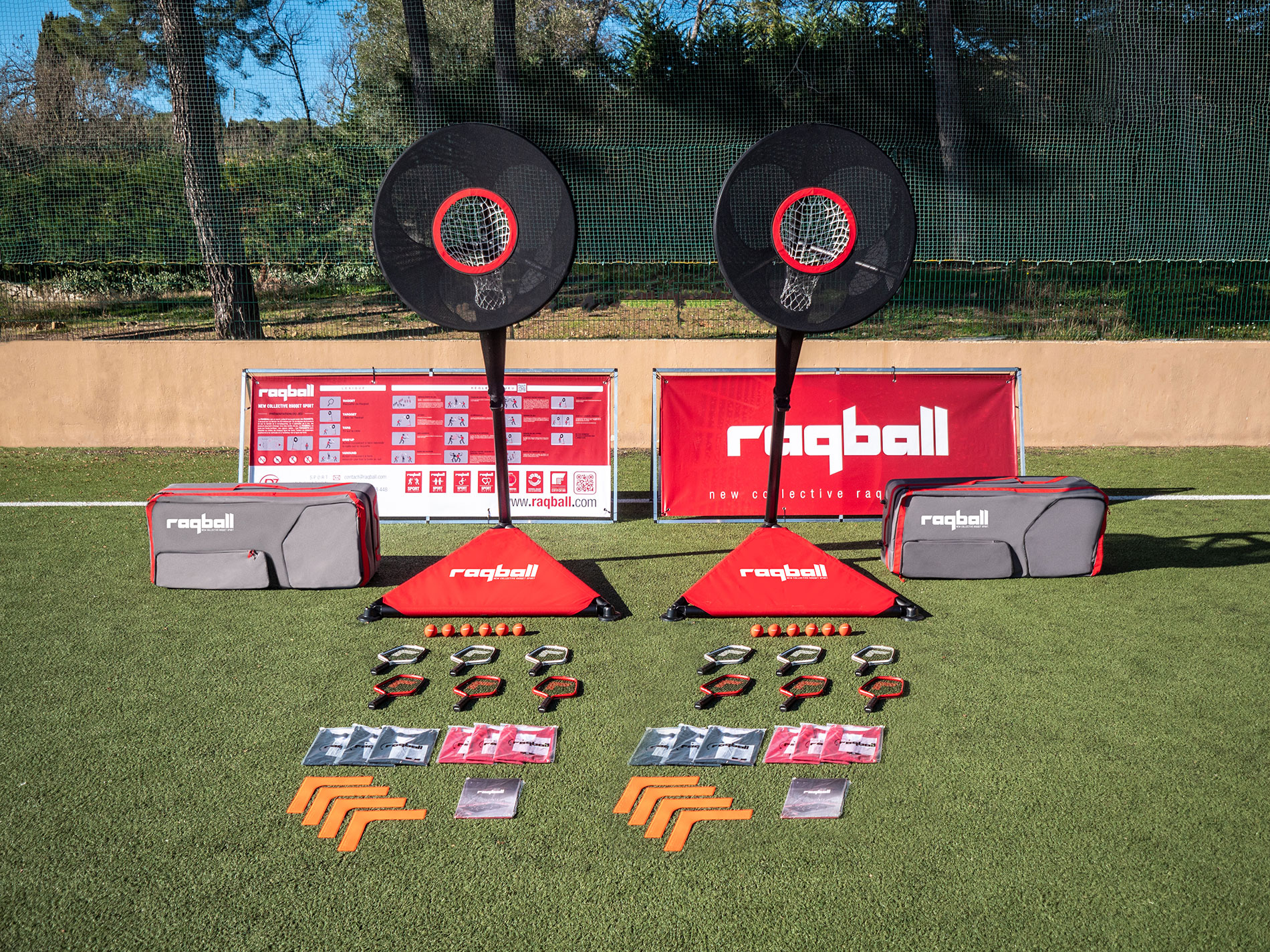 Non contractual photo. Read the full list. ©2022
RZBALL COMPANY's objective is to produce equipment of high technological quality.
To develop the pleasure of playing, in children through to professional players, by the use of equipment accessible to all.
To create, through innovation, a positive acceptance of new products: the sport, the equipment, the brand, and the image.
To give meaning, thanks to RAQBALL's inherent values and to diverse and sustained communication.
To create sport products with a new and different identity, sustaining a strong and credible launch of the sport of RAQBALL.
Developing equipment simple and fast to assemble
A board made of high-quality materials and with a modern design.
A target with an ingenious system to catch and retrieve the ball.
Eco-friendly materials, and production assembly carried out by disabled personnel.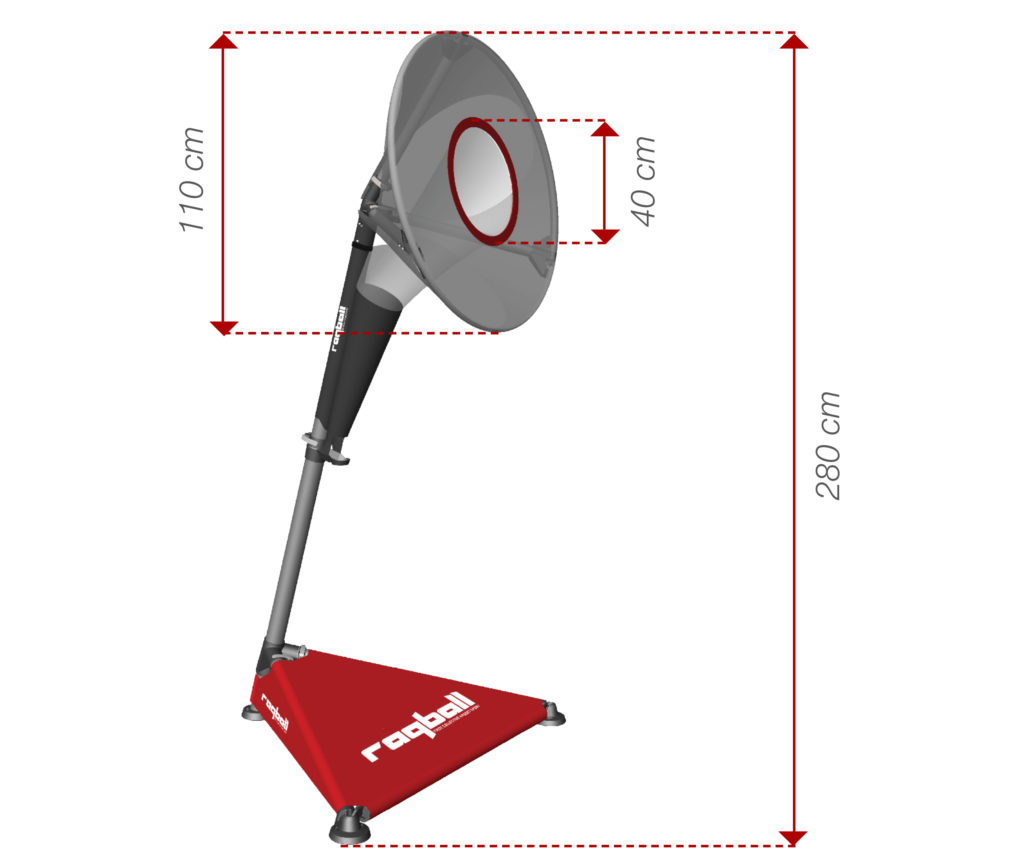 Development of an identifiable quality standard for the racket
A unique racket look recognisable from a distance.
A racket of professional quality and with a comfortable feel.
A racket that is light and stiff (175 grams) for a good drib'up and an intuitive play.
A competitive stringed racket, for an accessible and sporting sensation.
A racket that has a shock absorption system in case of contact
Development of an identifiable quality standard for the ball
A rubber compound that is matt and slightly sticky, similar to a squash ball, giving a sensation of exceptional performance.
A ball weight of 35 grams for a pleasant drib'up.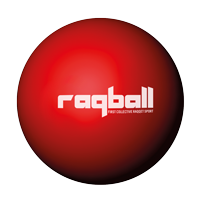 RAQBALL equipment meets all these requirements
Main significance: Harmony
Professional sport equipment must be faultless, precise and reliable, to the extent that we are not aware of it during play. The tennis player does not want to think about their racquet, and the football player does not want to think about his boots either. Athletes take great care to have a seamless fit with their equipment, and their equipment is designed to achieve this harmony.
Central significance: Achievement
Professional sport involves pushing the limits, reaching set objectives, and surpassing them. Everything is focussed on achieving these objectives, without compromising. Sport equipment is optimised to achieve these objectives, this is the only goal and purpose.